By Correspondent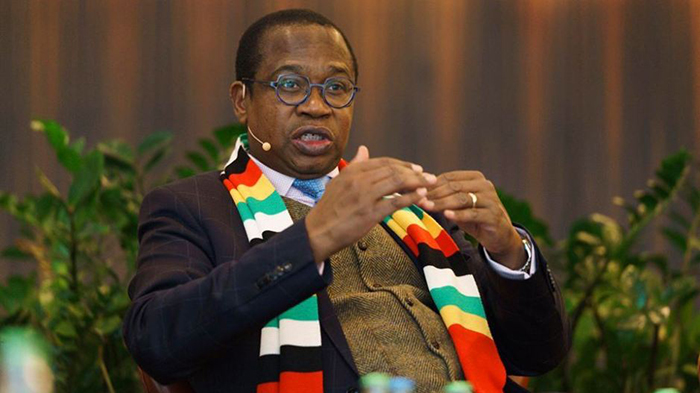 Harare faces a dire situation as Finance Minister Mthuli Ncube has threatened to withhold devolution funds from the capital until it has a functional billing system.
The news was delivered by Harare Mayor Jacob Mafume to fellow Councilors during a recent meeting.
According to Council minutes, the Mayor reported that the "Minister of Finance had hinted that there could be issues in giving City of Harare Devolution Funds in the absence of an ERP".
Harare has been operating without a functional billing system since 2019 when it migrated from the BIQ billing system to new software developed by SAGE Group.
This followed the condemnation of the old system by authorities who said it was inefficient and was also costly to maintain.
However, challenges arose with Sage due to the costs which amounted to over US$500 000.
The billing challenges have since caused challenges in revenue collection with massive declines in collections for Council.
Mthuli's Gambit, Financial or Political?
Finance Minister Mthuli Ncube has now leapt onto the same issue and issued a warning to the city fathers.
In a bid to avoid losing out on devolution funds Council is now pushing for a bridging billing system.
Councilors recently enquired from management on the status of negotiations on the acquisition of a bridging ERP from Quill Associates.
However, the Information and Communication Technology Manager advised that the team that was spearheading acquisition of a new ERP had not been meeting frequently.
Costs Challenges
"The Acting Town Clerk reported that engagements were undertaken with Quill Associates, the vendor of the BIQ System.
"Council had come up with the scope of works to be carried out on the BIQ once it was re-opened.
"Quill Associates had submitted a quotation of approximately USD$1 million for a period of three to six months.
"After receipt of the quotation, the team that was working on the ERP had expressed the view that Quill Associates had not understood the scope of works and hence the excessive quotation.
"Quill Associates was invited for clarification of the scope (and it) had accepted to revise the quotation.
"He further reported that the revised quotation was received the previous one and half weeks with a marginal reduction to approximately USD$900 000,00.
"The team had again felt that the revised quotation was too high for the exercise," the minutes stated.
The challenges with raising the necessary funds for a new billing system are likely to prolong the problem for Harare.
This may ultimately result in Finance Ministry withholding the devolution funds for the capital.