By Correspondent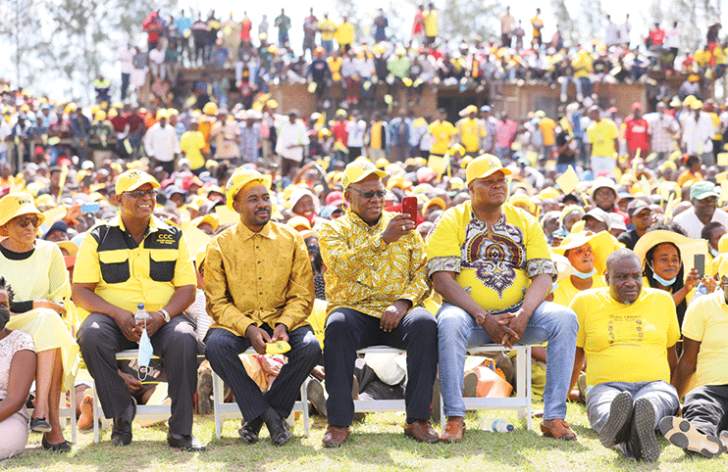 Norton Ward 7 councillor Douglas Chililo has been blocked from contesting in Citizens Coalition for Change primaries by rival contestants.
The councillor sought to cross over from being an independent politician and join CCC.
However, the move looks set to fail as rival candidates have blocked his overtures.
In his letter to the Candidates Independent Selection Panel (CISP) Chililo said he had even received threats from rivals.
"During the nomination process on the 5th of April, I had massive support which triggered anger in Mr Chifura's camp.
"I was intimidated because I contested as an independent candidate in 2018.
Chililo added that the allocation of nomination papers had also been corruptly done to disenfranchise him of support.
"One of Mr Chifura's foot soldiers by the name Pfidzai was given the green light to direct the Commissioner on which streets to give nomination paper.
"(This was done) in the face of Mr Mazango who brought this highly esteemed Commissioner.
"I sensed an element of favouritism which is against one of the CCC objectives," he said.
Anomalies
The councillor also queried the participation, as a contestant, of Chifura who also happens to be the Ward 7 Coordinator.
According to CCC regulations when one holds such a position they cannot contest for any other position.
The plight of Councilor Chililo mirrors that of another Norton independent candidate Ward 12 councillor Laston Tachion who was allegedly rejected by CCC.
Tachiona ended up contesting in the ZANU PF legislative primaries where he lost to Constance Shamhu.
CCC primaries, just like those recently held by ZANU PF, have been marred by allegations of corruption, favouritism and unfairness.
The party says after the nominations the candidates will be vetted again before the announcement of the final list.