By Correspondent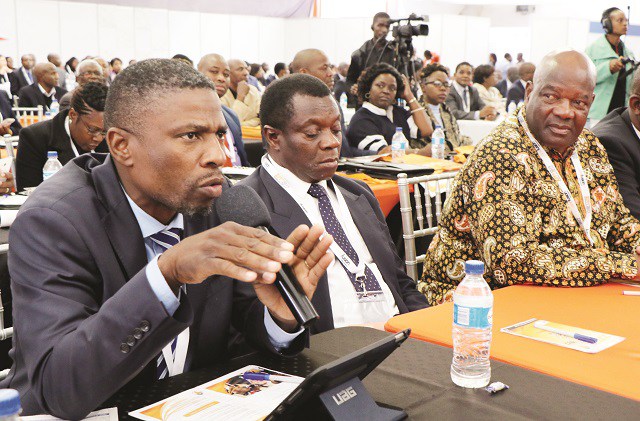 Harare Council executives have been using personal bank accounts and swipe machines to transact business for the embattled local authority in a potentially corrupt arrangement.
The accusations were made by the Chairman of the Parliamentary Sub-Committee on Public Accounts and Local Government Dexter Nduna.
Nduna said the use of personal swipe machines has become roaring business at Council such that the executives clash over whose swipe machine to use.
"It's unforgivable that executives fight over whose swipe machine is being used to swipe for bills owed by residents for that day.
"Officials at HCC are (also) using their individual bank accounts to pay into them rates for HCC because there's no accountability," he added.
The Chegutu West legislator cited records from the Auditor General's Office as validating his accusations.
"The OAGs laments that the ERP for HCC was not in place causing financial leakages of humongous proportions.
"The performance contracts for the HCC Town Clerk and executives should be reviewed after the current crop have been relieved of their duties.
Nduna said as Portfolio Chair he would pursue the culprits until they are arrested.
"It's my duty to interrogate these issues to their conclusive end and get thieves incarcerated in their large numbers.
AG's Report Findings
A report by the AG's office appears to corroborate the accusations stating that HCC has no proper financial system.
"The Council's Enterprise Resource Planning (BIQ) was withdrawn by the service provider, and management alleged that the inadequate information furnished in respect of 2018 financial year was recovered from a backup facility.
"The information could not be validated with the defunct BIQ system, and neither could completeness be ascertained.
The AG also alleged that, "trade and other payables to the tune of USD105 542 322 were unverifiable.
"In addition, trade and other payables totalling USD83 712 713 had debit balances and should have been reclassified.
"This suggests that the Council might have prepaid or overpaid suppliers and had to recover the same," it said.
However, in 2020 Council was reported to have received US$220 000 from the US Embassy to acquire new servers for its Enterprise Resource Planning (ERP) system.
Nothing has improved since then.
The issue of a dysfunctional financial system has been at the centre of Council problems for nearly three years now.
This has led to Council having to estimate bills for residents, come up with inflated bills or lost track of some accounts altogether.