By Correspondent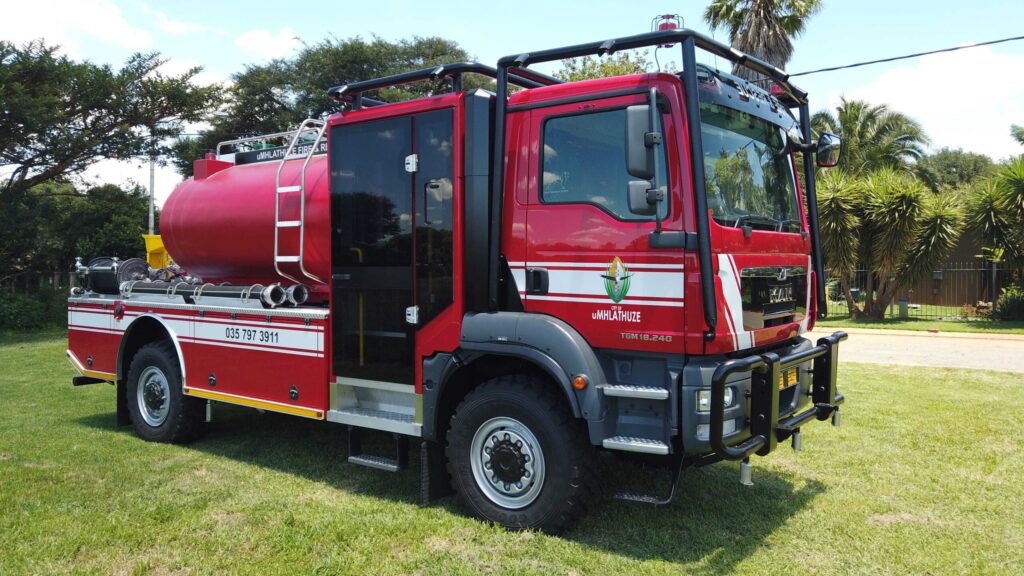 Marondera Municipality has finally received a fire tender from Mega Market as part of a deal in which it surrendered 150 hectares of land.
Ward 5 Councilor Hilton Chipashu confirmed the development.
Chipashu said the 5000-litre fire tender is part of outstanding service delivery machinery which was exchanged for 150h of land.
"The council has received 5000-litre which is part of land deal.
"Council exchanged 150 ha with service delivery machine and luxurious vehicles," he said.
In a statement, council stated that the fire tender is only the latest on a pending list of emergency response vehicles.
Previously Marondera also received an unspecified number of Toyota GD6 vehicles as part of the same deal.
20 Vehicles Burnt
However, this development comes a few months after more than 20 vehicles were burnt to ashes at a garage located near fire brigade department.
The Marondera fire brigade couldn't respond due to the absence of a fire truck Marondera has been relying on Harare in case of fire outbreaks.
Controversial Deal
However, the land deal has previously been criticized by residents.
Marondera Residents Open Forum director Tapiwa Chengeta said the land deal was not the best option at all.
"Firstly the barter trade system is an old method of transacting.
"It was used when there were no modern transactions, especially with no circulating currency," Chengeta said.
"Secondly, Marondera has a ready market for land buyers.
"With the waiting list standing at 18 000 it means 18 000 buyers ready to buy land.
"It was easy to sell the land and buy whatever was needed."
If council was to sell 150ha of land at an average of US$10 per square metre, the local authority could have bagged an average of US$15 million.