By Correspondent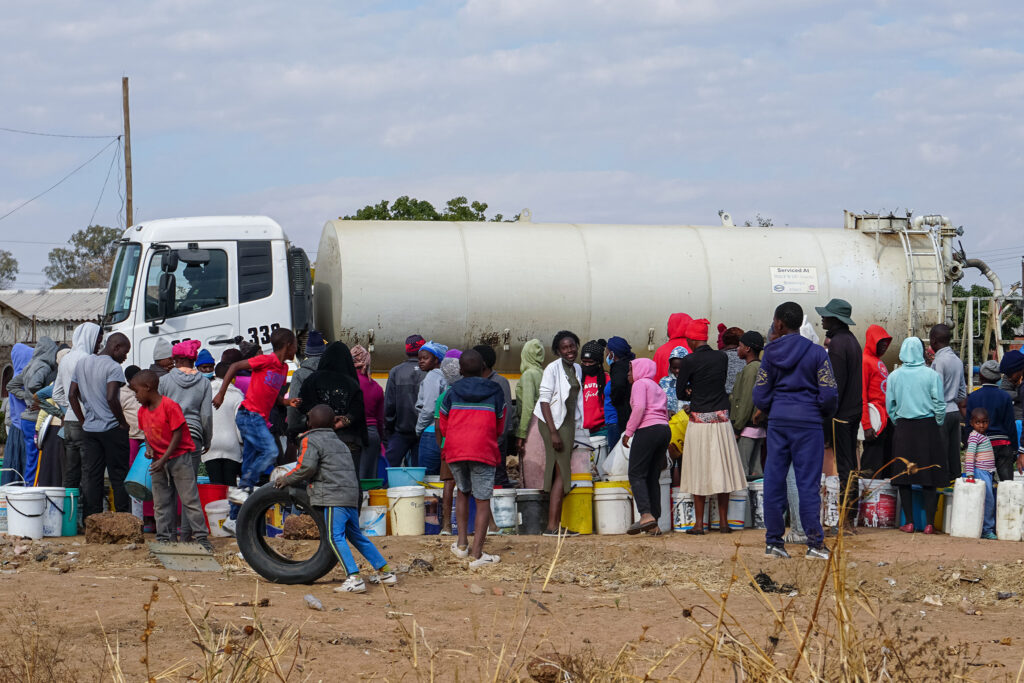 Bulawayo faces a potential disaster as it is only left with water supply for three months.
This was revealed by Councilor Mpumelelo Moyo during a recent Full Council meetings.
"According to the presented figures, the amount of water left from the sources can only sustain the city for six months.
"But if we also look at the current consumption rate, that water may barely go beyond three months."
Currently, the city is only receiving 5 megalitres a day instead of 20 megalitres of water from Nyamandlovu.
Worsening the situation, the water crisis has also resulted in an increase in the number of diarrhoea cases recorded to date.
According to council minutes, the month of September recorded over a thousand cases compared to two hundred in August.
A Troubled History
The city has perennially struggled with water issues and has been on record seeking for more dams.
The dams in the area have seen their supplies dwindling down.
No dam has been constructed for Bulawayo since 1975 and all of the city's supply dams were constructed by the colonial regime.
Lower Ncema was built in 1943, Upper Ncema (1974), Inyankuni (1965), Umzingwane (1956) and Insiza (1975).
Mayor David Coltart is currently pushing for the rehabilitation of 77 boreholes in the Nyamandlovu area to complement supplies as residents go for days without water.
Recently Deputy Mayor Donaldson Mabutho appealed to the central government to declare Bulawayo a water crisis city.
This would enable for a united approach to dealing with the water crisis involving both council and central government.
Long Term Plans
BCC has indicated that it has plans to construct a dam in the Glassblock area of Filabusi and rehabilitate boreholes in Nyamandlovu.
"The long-term solution is the construction of the Gwayi-Shangani Dam and the pipeline.
"Mayor (Coltart) also explained that the rehabilitation of the 77 boreholes in Nyamandlovu is a major immediate priority.
However experts who have been engaged before have accused council of simply failing at its job.
The consultants blamed the council for lacking the technical know-how of drawing water from depleted dams.