By Correspondent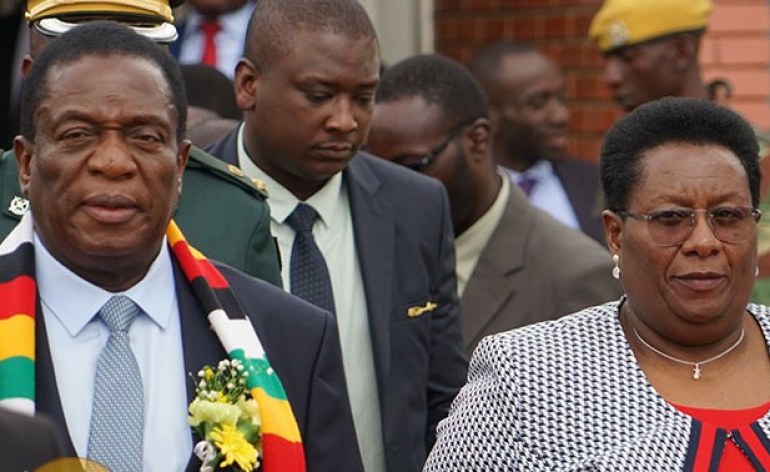 By September 2021 ZACC had twenty-six (26) cases undergoing trial, nineteen (19) were allocated dates and forty-five (45) were still in the set down the office.
"However, our worry is the lack of completion of these trials due to the delays in the court process," it's spokesperson John Makamure stated.
ZACC Chairperson Loice Matanda-Moyo told Xinhua that more than 300 cases had been handed over for prosecution between 2019 and 2021.
The positive results from that were paltry and ignoble.
In 2022 out of 180 cases which it dealt with ZACC only managed to get convictions in 4.
Hot Air
There have been many high profile persons who have been arrested, some with clear cut cases.
Henrietta Rushwaya, Prisca Mupfumira, Mayor Wadyajena, Tobacco Industry and Marketing Board (TIMB) CEO Meanwell Gudu, Government officials Tizah Mandawa, Zvinodaishe Mubariri, Rachel Nkomo and Godfrey Dadirai and Local Government officer Mlindeli Sayi.
However that hunting ground has produced little results.
Between 2019 when it was reconstituted and 2022 ZACC only managed to recover around US$3 million.
When one considers that in 2019 ZACC suggested a $100 million budget for 2020 that output of results becomes insignificant.
A mockery in fact.
Easy Targets
To deal with that mockery ZACC appears to have turned its focus to Local Government.
It has been on a campaign trail snatching Council officials and Councilors left and right.
In 2022 ZACC arrested 26 councilors and council officials from Harare and Chitungwiza.
The same year 10 Norton Councilors were also arrested.
The councillors were nabbed on allegations of illegally selling residential stands.
In March, 8 Karoi Town Council officials were also arrested on allegations of corruption.
In 2021 ZACC arrested five MDC-T Rusape councillors on criminal abuse of office charges.
The councillors allegedly connived to pass a resolution to by-pass stipulated Government tender procedures, prejudicing the local authority of $1.3 million.
They included ward 1 Cllr Patrick Chipere (51), ward 4 Cllr Elizabeth Chidza (43), ward 9 Cllr Luckson Zengeni (43), ward 3 Joseph Nyamupera (59) and ward 7 Cllr Ndabanengi Mataga (38).
Victoria Falls Mayor Somveli Dlamini was also arrested in 2022 on allegations of fraud and failing to declare interest on an official council transaction.
Guruve chief executive officer Tinos Marisa was also arrested on abuse of office charges.
Other charges included theft of bricks, drilling boreholes at his farm using council property and misuse of devolution funds.
Political Gymnastics
Unique about the ZACC campaign is that it has swivelled into serious gear as we draw closer to the 2023 elections.
Whereas, ZACC was reconstituted in 2019 with the unstated and implicit dictation that it would target high profile corruption cases, that vision has died down.
It has failed to nail any significant high profile personalities with cases either fizzing out for funny reasons such as lack of evidence or getting caught in a never ending legal circle.
Government has proved a poor hunting ground for ZACC as most cases have ended up with many high profile politicians involved.
The excursion has lately even claimed some ZACC Commissioners such as John Makamure who became a victim in the Wadyajena case.
Having failed in that direction it has turned to the lesser opponent of councils.
The focus on Councils is a two pronged offensive to decimate the political standing of the opposition, which controls most urban Councils and to redeem some lost pride for ZACC.
However, none of the two objectives appears to be successful.
The reconstituted opposition CCC has continued showing strength by winning in urban areas during the by-elections recently held.
Meanwhile, the agenda to redeem lost pride has totally failed as very few of those council officials and Councilors arrested have been convicted.
Many of the cases have died at the first sight of a court or brusque perusal.
As the year begins with the arresting of Bikita RDC CEO it appears ZACC is still set on its two pronged agenda.
However, what is doubtful is success.