By Correspondent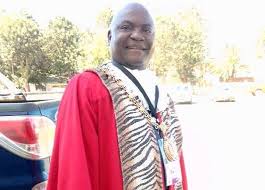 Fresh from recalling three Norton Councilors MDC-T leader Douglas Mwonzora has recalled the Kadoma Mayor and three other councilors.
A letter circulated by the Minister of Local Government and Public Works showed that Mwonzora has recalled Mayor Action Nyamukondiwa.
The other three recalled Councilors are Cllrs Edson Muzira, Nigel Ruzario and Michael Mvura.
"I wish to inform you that I'm in receipt of a letter from the Movement for Democratic Change (MDC-T) stating that the following councillors have been expelled from the party.
"In terms of section 278 (1) of the Constitution of Zimbabwe, read with section 129 (1) (k), the above -mentioned wards are now vacant," the Minister said.
Mayor Nyamukondiwa represented Ward 9 which includes the central business district (CBD) and industrial area.
The other three recalled councillors were from Wards 3, 4 and 15.
Ward 10 Cllr Aaron Masvikeni was this week appointed to chair the full council meeting in the absence of the recalled Mayor and deputy Tendai Kokera who could not attend.
Mwonzora's latest purge is curious as it comes barely 5 months before Councils and Parliament are dissolved for the holding of 2023 general elections.
Many political analysts have however predicted that the MDC-T will fail in the coming elections spelling its final demise.
In the by-elections that have been held for other vacant positions in both Parliament and Councils the MDC-T has failed to win a single seat.