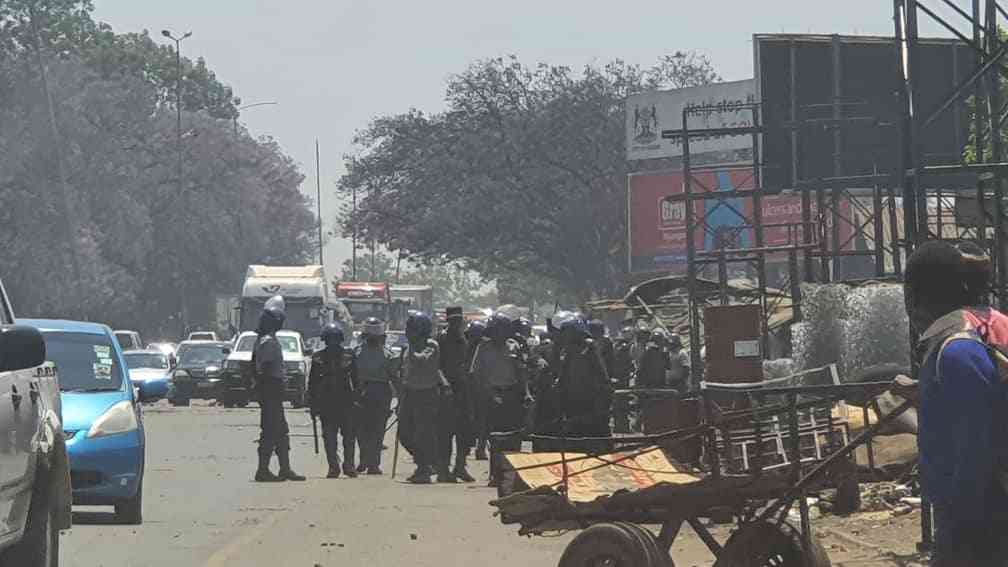 By Correspondent
In 2019 Harare City Council approached the Joint Operations Command (JOC) to assist it in the collection of rentals at its Mupedzanhamo and Coca Cola vending sites.
The City's Mayor Herbert Gomba said they had been trying to collect revenue but had failed due to the presence of Mafia-like cartels with political connections at these sites.
The City Fathers sought to rope in JOC, a body comprising of senior officials from the Zimbabwe National Army (ZNA), Zimbabwe Republic Police (ZRP), Zimbabwe Prisons and Correctional Services (ZPCS) and the Central Intelligence Organisation (CIO) which is responsible for the coordination of state security in Zimbabwe.
The move spoke of the dire and already dangerous scenario in Mbare that Council sought the assistance of the highest security body in the country to deal with supposedly mere traders.
It was a prophetic move not understood either by the delivery of the word or the congregation itself.
Then Mayor, Herbet Gomba, said the prevailing situation was a concern.
"We are raising concerns in terms of space barons who are preventing Council from collecting from certain parts of these facilities we have since asked JOC to help us and are waiting for their response", he said responding to journalists.
Most of the space barons at Mupedzanhamo and Coca Cola, along Chitungwiza road, are renowned ZANU PF members who over time have created a mafia-like control of systems at these places resulting in Council failing to access any rentals from vendors there.
Violence Breaks Out
Fast forward to 2022, Mbare has become ungovernable and the whispers have become downright explicit eruptions of politically connected and protected violence.
Over the past week various space barons have been engaging in clashes which have already claimed one life and left many seriously injured.
The Mbare space barons are not businessman.
There are gangsters who use their political muscle to control large swathes of trading space, belonging to Harare Council.
They pay Council minuscule amounts, mostly in RTGS, and then rent out the spaces to hundreds of traders charging them in US$.
Its a simple system of arbitrage, opportunism and corruption.
In its bare element its the exemplification of the ultimate Zimbabwe situation where you don't need education, business acumenship or a Ted Talk to succeed.
You only need political connections, a poor economy and a criminal streak within you!
Now that the fire has exploded and its stones, burning tables and dead bodies, the responsible authorities, who have nursed the mayhem and fed the animal, are acting surprised at most and ignorant at least.
Government has known about this situation for a long.
Even its political ally, Douglas Mwonzora, at one time spoke about the need for political parties to seat down together over the budding mayhem.
They ignored it because its their duck and it has been laying golden eggs for some time. Mbare remains one of the few areas ZANU PF has won seats in the urban opposition stronghold.
With 2023 in sight the violence has already been infused with political connotations as the ruling party seeks to parlay greater gains from the death and destruction.
Its an unsavoury situation but the whole Zimbabwean scenario has long lost aesthetics .