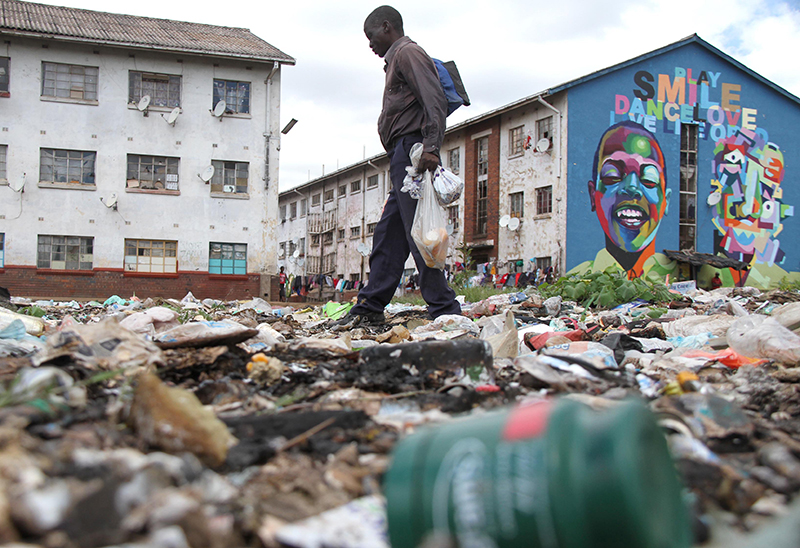 By Correspondent
The Harare City Council has warned residents that from the end of October it shall be charging interests on all debts as it seeks to maintain value for its money.
Council is currently owed over US$17 billion by an assortment of residents, businesses and government.
In a statement Council said interest shall be accruing on every debt as a way of mitigating against inflationary pressure.
"The City of Harare would like to advise its valued residents and stakeholders that it will begin to levy interest on all outstanding balances from the 31st of October 2022.
"All residents with outstanding balances are therefore encouraged to clear their balances before this date or approach Council Finance offices for payment plans to avoid the interest charges.
"The interest charges have been necessitated by the need to preserve the value of money so that service delivery can be funded," it said.
Council spokesperson Innocent Ruwende said the move was just a resumption of a practice which the authority had stopped before.
"Council used to charge interest in the past (but) it had stopped, it is just resuming," he added.
Council has been interrogating a variety of measures to try and get its debt paid.
In March it announced plans to convert  residents' outstanding Zimbabwe dollar bills to United States dollars to preserve the value of the money if the debts remain unpaid within the coming three months.
The move was heavily resisted by residents who argued that the economy had not been dollarised and they didn't have access to US$.
Harare Residents Trust (HRT) director Precious Shumba said the move was unjustified.
"Without undertaking means testing to establish the levels of household economy among ratepayers, the rates charged by the City of Harare are only informed by measures outside the life of residents.
"The City of Harare's 2022 budget was prepared with residents being consulted through WhatsApp groups. This reaches an insignificant number to be reflective of the aspirations of ratepayers.
"Residents must not be afraid because the City of Harare has not provided them with accurate states of their accounts.
"The bills are currently based on estimates with some of the debt contributed by refuse collection and water consumption, yet the City of Harare has largely neglected to provide the services. Water supplies are erratic. Refuse is not being collected," he added.