By Correspondent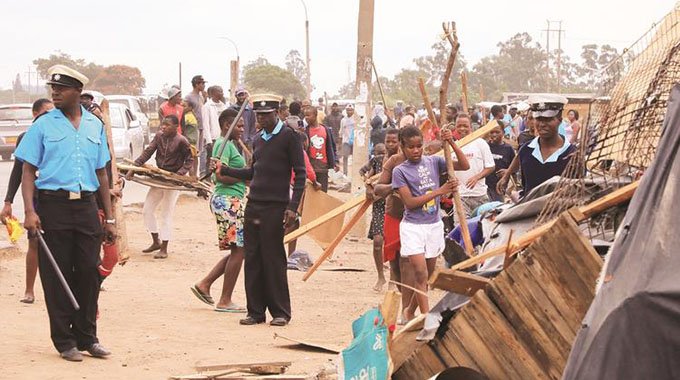 Harare City Council has dispelled rumours that it will soon carry out an operation to destroy and remove all illegal vending stalls and sites in the capital.
Instead, the authority said plans are underway to avail 12 000 trading sites for informal traders.
In a statement, Denford Ngadziore, the Chairperson of the Council SMEs Committee dispelled the stories which have been awash on social media.
"As Council SMEs Committee or City of Harare SMEs Department we do not have any plans or resolutions for Operation Murambatsvina as communicated in various social media platforms.
"Our current plan is to create more SMEs trading places.
"The planning department is working on finalizing layout plans for new home industry sites, people's markets and other markets.
"After this exercise the new SMEs trading places will have the new approved layout plans designs that are going to accommodate over 12 000 more traders," he said.
Harare has slowly become swamped by illegal traders as the economy has literally informalised.
The International Labour Organisation (ILO) states that," according to estimates, almost 5.2 million people trade in the informal economy in Zimbabwe, 65% of whom are women.
Women are more exposed to informal employment in most low- and lower-middle income countries and are more often found in the most vulnerable situations.
The local authority has thus struggled to provide adequate and necessary facilities for these traders leading to constant clashes.
This year there have been running battles in Mbare between police and informal traders clashing over Mupedzanhamo trading spaces.
Meanwhile, in Glen View Council has also promised to evacuate traders to better facilities after repeated accidents such as fire outbreaks.
The statement by Council will assuage many as the 2005 Operation Murambatsvina, an urban clean up campaign, left nearly 700,000 people across the country homeless.