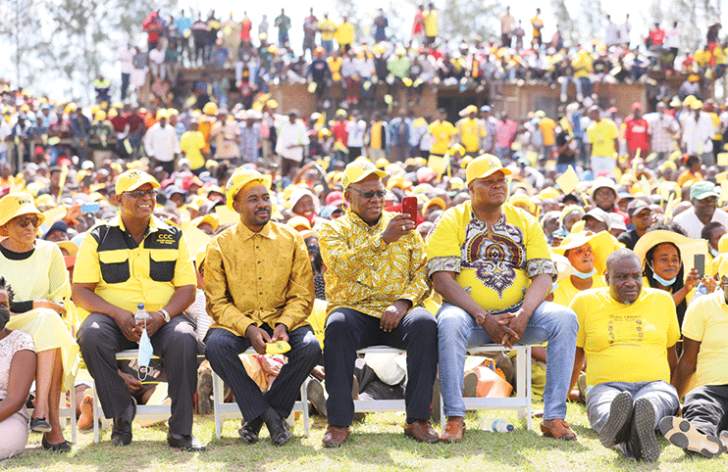 By Pienet Zouar
Allies of Citizens Coalition for Change (CCC) leader Nelson Chamisa, still under the MDC-T, face the new risk of being recalled and waiting over 6 months before they can return to office.
This follows the announcement of a suspension of anymore by-elections by the Zimbabwe Electoral Commission (ZEC).
In a statement, ZEC said it was no longer viable to hold any by-elections since the 2023 general elections are now around the corner.
"Section 158(3) of the Constitution provides that polling in by-elections shall take place within 90 days of the vacancies occurring unless the vacancies occur within nine months before a general election is due to be held.
"The last general elections was held in 2018 on the 31st July.
"It is therefore anticipated from a reading of Section 158(3) of the Constitution that general elections will be held on a date to be set during the month of either July or August 2023.
"Members of the public are thus notified that the filing of vacancies that occur on or after 1st November 2022 will be suspended pending the conduct of the 2023 general elections," it said.

From ZEC Statement
The move by ZEC has since made the formerly unrecalled CCC sympathisers under MDC-T to suddenly become vulnerable.
In case they are recalled between now and the 2023 general elections, they can no longer quickly contest to retain their seats as pure members of CCC.
They will have to stay out of office until the general elections which are nearly 6-7 months away.
Many Councilors and MPs, who include the incarcerated Job Sikhala, are still under MDC-T though they are practically part of CCC.
It's not clear why Douglas Mwonzora, the MDC-T leader has allowed them to continue, without being recalled, as has happened with hudrends of others.
The MDC-T itself recently produced a statement stating that they would not be contesting in any by-elections.
It said a Committee would assess the party's financial position before they decided on a firm position.