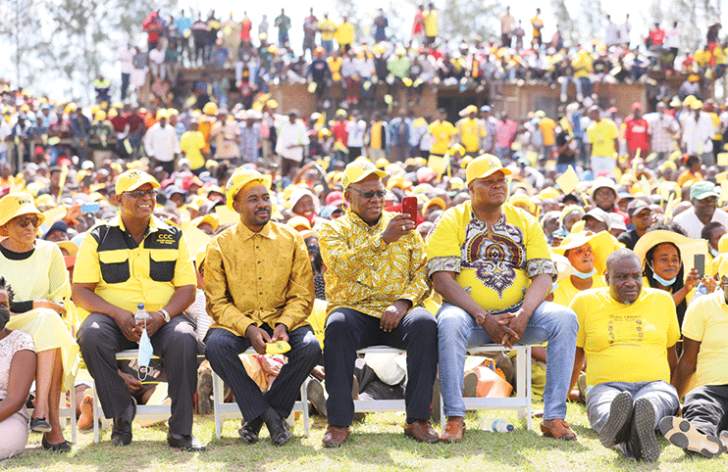 By Correspondent
Citizens Coalition for Change (CCC) has been accused of fielding councilors with no capacity in its near clean sweep of Norton.
CCC won 13 out of 14 Norton Town Council seats.
The other seat, for Ward 7, was won by ZANU PF's Tinashe Machemedze.
However, residents allege that CCC has taken advantage of its popularity to field poor candidates.
"We know that CCC is popular and could field donkeys in urban areas and still win.
"However, they should vet their candidates so that we get those with capacity.
"What is the use of a school-leaver who has never worked anywhere being our councilor?" queried Simon Tshuma from Maridale.
Some residents cited councilor-elect Panashe Mujeye, who won in Ward 5, as an example of reckless fielding by CCC.
"The Ward 5 councilor is just an unemployed young guy.
"What will he offer the town or it's him seeking employement?
"Others like Emmanuel Chikaponya in Ward 12, are merely Chamisa's relatives.
"Only a few such as Paradzayi in Ward 3 and Eshawadi Chamunorwa in Ward 11 seem to have capacity," added another resident.
Norton residents are pressed with issues of title deeds, a water plant and poor service delivery.
The town has seen its population growing aggressively in recent years.
This has exerted pressure on infrastructure initially meant for around 30 thousand people.
Today the town has over 100 thousand residents.