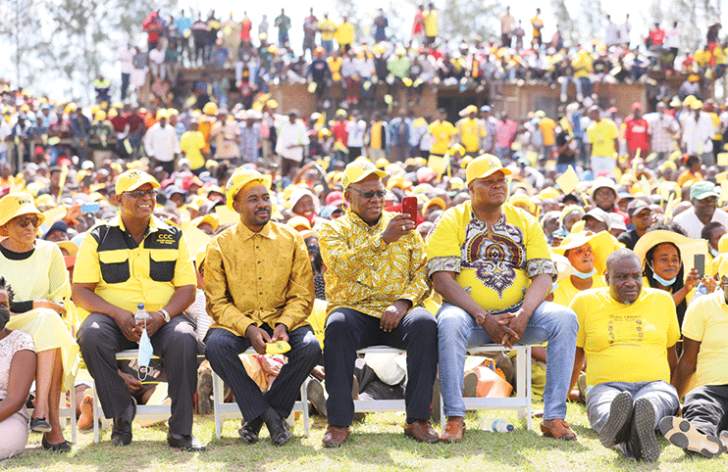 By Correspondent
Citizens Coalition for Change (CCC) is set to redo its primary elections in Norton amidst intra-party fights between contestants.
Most prominent among the reruns is the search for a legislative candidate.
Contestant, Richard Tsvangirai, has already come out accusing fellow aspirants Samuel Matemera and Raymond Mhlanga of being funded by ZANU PF.
In a public letter to his supporters Tsvangirai charged that his opponents are derailing progress.
"It is with great sadness that l inform you that there is going to be a re-run.
"I know you sacrificed your precious time in this difficult economy but due to selfish and power-hungry people, it meant nothing.
"They have chosen to use money to subvert your will, they have chosen to use Zanu Pf's money to buy their candidature.
However, Tsvangirai, who previously called the two dunderheads, said he will remain resolute.
"I remain determined in fighting for a better future for you and your precious family.
"I am determined to stop Zanu and it's proxies from achieving their goal," he said.
Meanwhile there is also no clarity on the candidature for many Council slots in Norton.
The day for the reruns hasn't been announced yet.
The continued delay in finding candidates for CCC threatens to derail the young movement.
However, critics say the current confusion is a result of the absence of party structures.