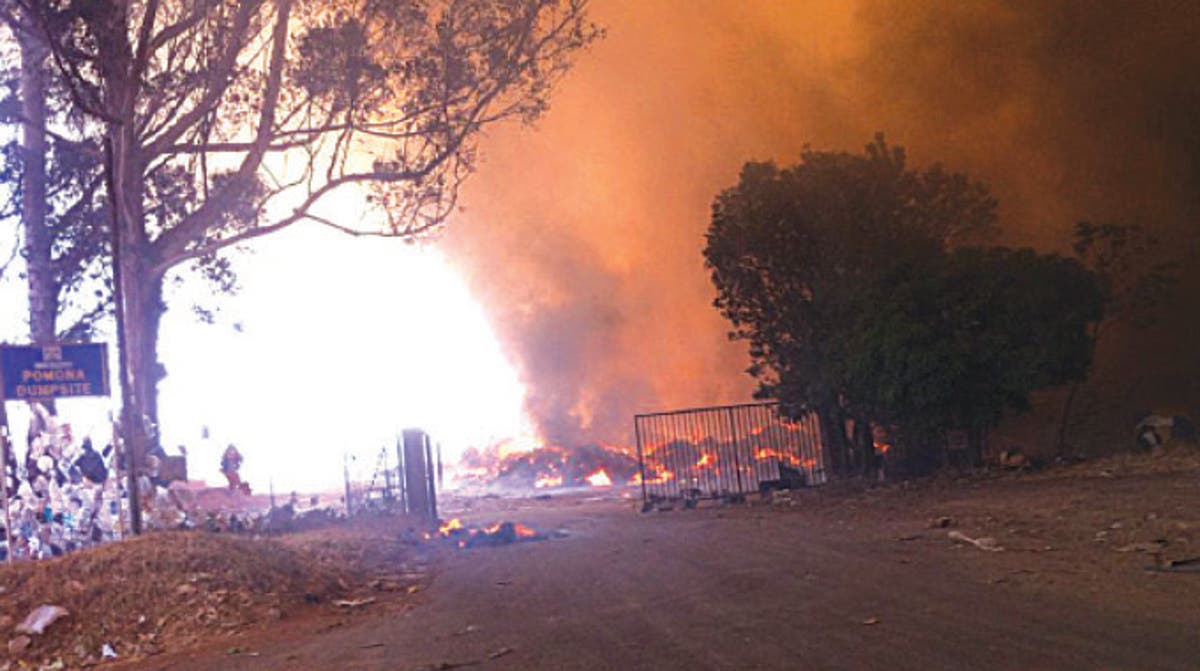 By Correspondent
Geogenix has accused saboteurs of setting fire to its business premises in Pomona after a mysterious fire broke out at the dumpsite on Monday.
In statement the company said it was yet to identify the cause of the fire in Pomona but suspected that it was the work of "saboteurs of the project".
"There was a fire incident at the site on the 3rd of October 2022.
"The origins of the fire are yet to be established and investigations are underway to establish whether it was a natural fire or was a product of saboteurs of the project.

Geogenix Management
"Indications, presently, point towards some deliberate scheme by some third hand as the fire erupted in various but distant spots simultaneously," it said.
The fire at Pomona erupted around 1200hrs in the afternoon and consumed about 30% of the dumpsite.
However the fire was successfully contained and stopped by 10pm.
Continuous Drama
Geogenix has been facing incessant pressure to cease its operations and recently Harare City Council officially cancelled the much-maligned US$344 million waste to energy deal with the company.
The local authority said it had cancelled the 30-year agreement with Geogenix despite pressure from Local Government Minister July Moyo to maintain the agreement.
Moyo ordered that Council should keep its end of the bargain and should pay a US$1,5 million bill due to Geogenix BV for services rendered in May and June.
However Harare Mayor Jacob Mafume was adamant that the deal was off.
"I can confirm that we cancelled the Pomona deal.
"We came to this agreement in the last meeting. We are a Council and we make decisions. If they are unhappy they go to court.
"Once we make a resolution it's binding and stands," he was quoted saying.
The pressure against Geogenix has been building over time with residents also going to court against the company.
Last week the Combined Harare Residents Association (CHRA) filed an urgent High Court application seeking an order setting aside a resolution to use the city's devolution funds to pay Geogenix.
This had been the idea advanced by Minister Moyo after Harare declared itself financially unfit to pay the company.
The fire outbreak at Pomona adds to more drama in the ongoing saga which has shocked many.