By Lovemore Chazingwa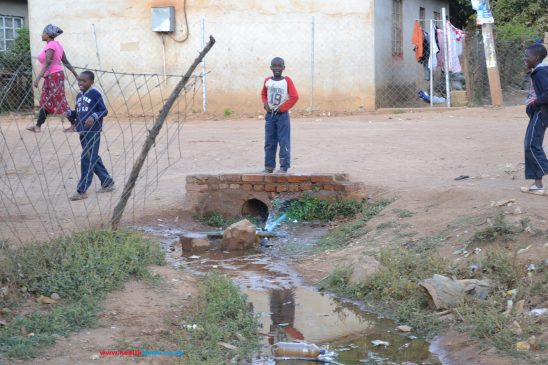 The City of Kadoma has spent over US$150 000 upgrading its problematic sewer system.
The system has been characterised by bursts due to overloading.
City Eng. Ben Maposa revealed that the project is not a stop gap measure.
Instead, it's part of a wider project to rehabilitate the whole system to curb sewer overflows.
"Its an ongoing project as this eyesore has been there for a long time.
"It will not end in the overcrowded SQ/GB area of Rimuka but will cover all problem spots in the city.
"We're also seized with work on Visser Road in Waverly and Ingezi suburb.
Maposa dded that some work has also been done at the pump station.
However, Maposa speculated that some of their work may have been derailed by saboteurs
"You may need to understand that working in a built up area poses challenges with some people deliberately tampering with ongoing work," he added.
Kadoma has for long endured overflowing raw sewerage in many parts, posing a serious health hazard.
The situation has been the same in both residential and commercial areas.
This has continued to paint an ugly picture of the supposed City of Gold.
Residents Complain
The residents through Kadoma Progressive Residents Association (KAPRA) have expressed a deep concern over council's negligence in solving sewer problems.
Mr George Goliati, chairman of the Association said the city was being neglected.
"The issue of sewer leakages is a very serious issue in Kadoma.
"Every week we experience sewer bursts putting the lives of residents at risk of diseases.
"The sewer pipes are old and need to be replaced because they have not been changed for more than 40 years".