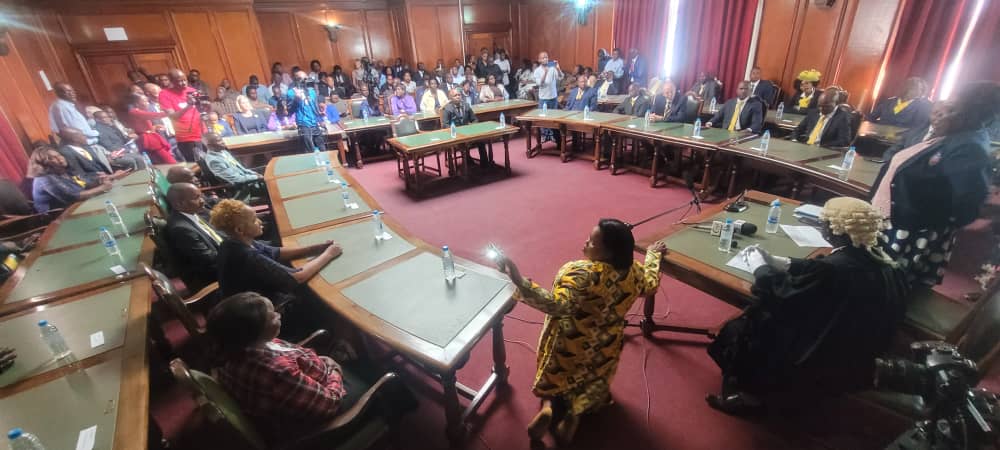 By Correspondent
The Citizens Coalition for Change (CCC) has lost 17 Councilors in Bulawayo after Winstone Chitando, Minister of Local Government, announced their recall on Wednesday.
The removal of the 17 is in line with the recall letter by alleged bogus CCC interim Secretary General Sengezo Tshabangu.
"I wish to inform you that I am in receipt of a letter from the Citizens Coalition for Change (CCC) stating that the following councillors have ceased to be members of Citizens Coalition for Change political party," he said.
Recalled councilors are listed below:
Shepherd Sithole (Ward 1)
Nkosinathi Hove-Mpofu (Ward 6), Donaldson Mabutho (Ward 9)
Takunda Felix Madzana (Ward 18), Simbarashe Dube (Ward 20)
Tinevimbo Maphosa (Ward 21)
Thobeka Mmeli Moyo (Ward 22)
Arnold Batirai (Ward 24).
Recalled Proportional Representation Councilors:
Sarah Cronje
Mhizha Tabeth
Sibanda Dorcas
Zibusiso Tshongwe
Granger Nyoni
Gugu Ncube
Maundura Mbiri (Matabeleland North provincial council)
Shantel Chiwara (Masvingo ward 2)
Anna Sande (Epworth provincial council).