By Correspondent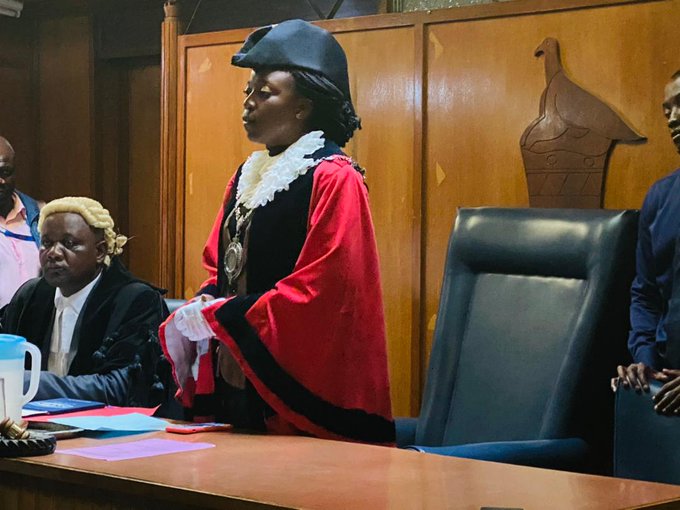 When she was elected as the new 25 year old Masvingo Mayor Shantiel Chiwara was hailed as a groundbreaking achievement in local politics.
She was the youngest Mayor and the first female Mayor for Masvingo.
A graduate with a BComm (Hons) Banking, Masters in Strategic Management student and a teller at POSB after a stint at Steward.
She sounded and looked ready; the perfect jab at ZANU-PF's aged assembly line daily producing dinosaurs for office.
In her maiden address she spoke bravely about her new role.
As a powerful foil to the brilliance of her emergence, she was deputised by a grizzled veteran of opposition politics in Masvingo Daniel Mberikunashe.
Mberikunashe is into his 3rd term as Ward 5 councilor.
However behind the facade of her surprising assumption of the post was a turbulence that had been long rolling.
The Internal Contradictions
In the run-up to the Citizens Coalition for Change (CCC) internal primaries some party stalwarts had gotten wind of the "plan" for the young upstart.
Chiwara was being earmarked to come in as the representative for Masvingo Ward 2 and from there be elected Mayor.
However, that plan overlooked the incumbent Ward 2 Councilor Roki Kamuzonda.
Kamuzonda had been long in the trenches of opposition politics.
As recent as 2022 by-elections, he had been arrested together with former Masvingo Mayor Hubert Fidze and 13 others.
They had been arrested while conducting door to door campaigns, after which they were charged with criminal nuisance and fined.
In an increasingly authoritarian state he felt that he had the right credentials.
Thus Kamuzonda was apoplectic when he learnt of the party plan overlooking him for Chiwara.
The fury or the people wouldn't be sufficient to thwart a beautiful plan to make history both for CCC and Chiwara.
During stage 1 of the Consensus Candidate selection process Chiwara allegedly got 17 votes, while Kamuzonda secured 269 votes.
Lawyer Frank Chirairo is alleged to have led the race with 361 votes.
However at the end of the four stages Chiwara was nominated as the Ward 2 CCC candidate.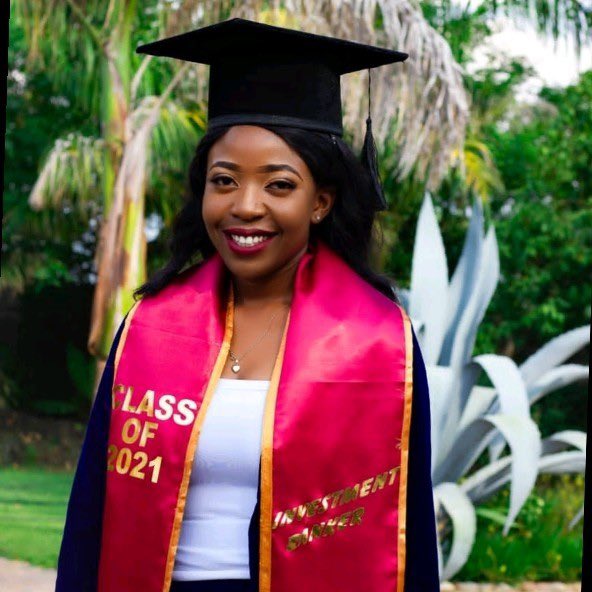 In anger, Kamuzonda demanded that she be withdrawn or else he would stand as an independent.
She wasn't withdrawn and Kamuzonda went independent.
He accused party leaders of dating the aspiring councilor who also lacked the credentials to stand.
There was indeed a thread of soundness to Kamuzonda's angry rants.
A Guy From The Trenches
He had won the Ward in a by-election in 2022 amassing 1137 votes against ZANU-PF's Taurai Mudzviti's 476 votes.
Mudzviti who is a businessman, popularly known as Bucho, had flexed his financial muscles.
He had sunk boreholes for the Ward and bought groceries for potential voters.
His polling agents fed on fast foods while Kamuzonda could barely afford a campaign vehicle.
However, Kamuzonda thrived at the polls and felt that come 2023 he should stand for a full term.
It was not to be.
Behind The Facade
Thus when Chiwara was bedecked with the colonial frocks cementing her as Mayor she was merely a cock bobbing atop frothing waves.
Behind and under her was a movement of opposition veterans who felt used and abused by the powers in Harare.
Such was the anger simmering within the body of the movement that when Sengezo Tshabangu emerged from the bushes anointing himself Interim SG his actions in Masvingo were almost purified by the act of recalling Chiwara.
Chiwara was the sole councillor recalled in Masvingo while 16 others were recalled nationwide.
The voices that had been grumbling in shadows felt that karma had contrived its own way to deal with an unjust act.
When asked about the recall Chiwara trotted the same line as the powers in Harare.
She stated that she did not recognize the self-imposed interim Secretary-General.
She also emphasized that it is clear that those who recalled her are against women's participation in politics.
A letter dated October 18, 2023 by Minister of Local Government Winston Chitando however went along and confirmed her recall.
The deed was done and the much vaunted history-making Mayor shunted off.
Early this month Deputy Mayor Cllr Mberikunashe chaired the first Full Council Meeting since the recall of Chiwara.
For all the noise at her assumption of office she went out in an anti-climatic manner.
All the same history has already recorded about the first female Mayor of Masvingo.