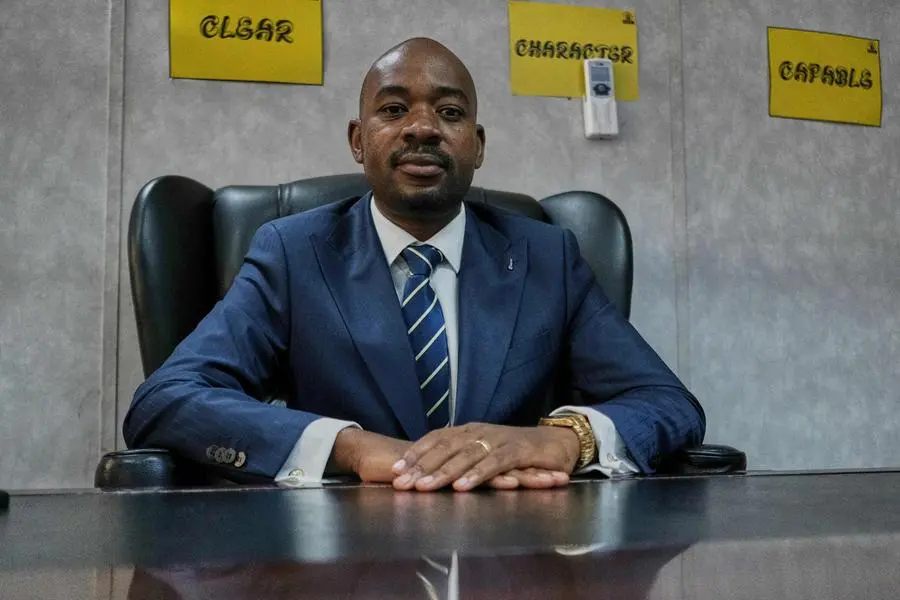 By Correspondent
Nelson Chamisa is facing the risk of losing control of Norton Town Council as his group of candidates is failing to resonate with the community.
The opposition has literally lost all of its incumbent Councilors after the split with Douglas Mwonzora's MDC-T.
This group which comprised of NTC Chairman Sylvester Gumisirai, VC Mtatabikwa, Clr Dube, Clr Mufahore and others won't be returning.
In their place are politicians such as Pritchard Paradzayi, Tinashe Mujeye, Action Mataruse, Yvonne Tapera and Emmanuel Chikaponya.
However, this group has faced resistance and ridicule from some quarters.
The likes of Mujeye and Chikaponya have been accused of being political novices with nothing to offer.
"We support CCC as a party but it needs to vet and make sure the candidates it offers are proper.
"Norton faces many issues which need people of repute and capacity not just someone looking for a job or importance.
"The CCC list of potential councillors isn't inspiring.
"It compels one to think of voting for independent candidates," said one Fainos Tapera from Ward 7.
Alternatively, the list of aspiring independent councillors has some reputable candidates from the Norton community.
These include former NTC VC Mtatabikwa, former NTC Engineer Regis Gavara and renowned local authority expert Mzimba.
Mtatabikwa has previously also accused Chamisa of being petty in his leadership skills.
"Chakaora chinhu chake Chamisa.
"That's why you see elite guys denouncing his modus operandi. He is a young dictator," he said.
Norton has 13 Wards at stake after the delimitation exercise which removed Wards 13 and 15.