By Pieter Ziegler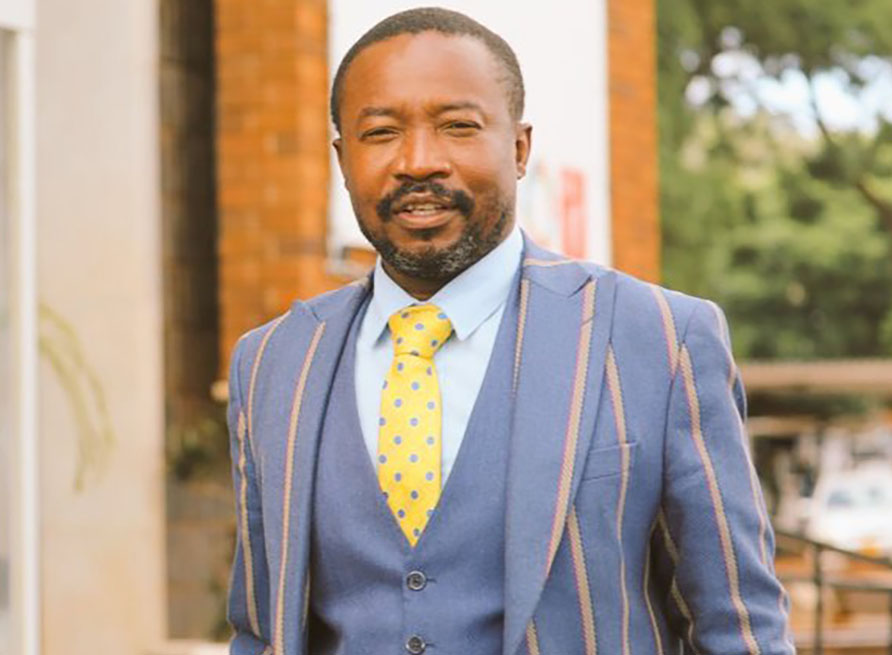 This week the Zimbabwe National Road Administration (ZINARA) finally conceded ground in its trench warfare with Harare Mayor Jacob Mafume and agreed to a meeting.
Over the past months, the two have been waging an attritional media battle with statements and accusations flying all over the place.
Barely armed for combat against a vindictive system, Mafume stuck to his guns.
"We tried to iron out our differences and made our demands and suggested the way forward," he said after the meeting.
Mafume revealed that they, "discussed the regularity of disbursements and their inadequacy as we have missed out on over US$2 million in five years.
"We suggested that since Harare motorists pay the bulk of vehicle licences they have a legitimate expectation that their money will be used to fix Harare roads not any other.
The whole fiasco is a win for the diminutive politician.
Sakunda's Salty Exit
In November 2022 Sakunda revealed that they had pulled out and would no longer refurbish Rufaro stadium after failing to reach an agreement.
They accused Mafume of politicking and splayed him out for the public.
The attacks were vicious.
However, Mafume again refused to be cowed by either the public attacks or Sakunda's political guns.
He argued that the council would refurbish the stadium using its own funds rather than give Rufaro away for peanuts.
"Harare City Council has 85 bars whose revenue was not getting into city coffers but going to individuals.
"We are taking those 85 bars back and getting the revenue back to the city."
He continued: "We own, as a city, the biggest opaque beer brewery in Southern Africa which is being used by Chibuku.
"That brewery has been so successful that they have even decided to start putting flavours in opaque beer.
"It is owned by the city and we are getting zero cents from that brewery since 1995 when Bernard Chidzero went on an ESAP experiment.
"It is very successful and is making a lot of money. That money will be ring-fenced to develop our stadia.
"This is not a train smash, not all is lost. There are many corporates in the city interested in Rufaro stadium."
The Rufaro project has slowly begun taking shape against the expectations of many.
Pomona Dead In The Water
The Mayor's most significant kill however remains the controversial US$344 million Pomona waste-to-energy deal with Geogenix BV.
Under the deal, the local authority was to pay US$22 000 per day or an estimated US$1 million a month for the next 30 years.
It was a downright dirty deal which should never have received support from anyone anywhere.
But Zimbabwe isn't anywhere. It is itself and the deal was lauded excessively in state media.
The deal was driven by the Minister of Local Government July Moyo who sought to run roughshod over anyone who sought to block it.
However, Mafume was equal to the task as he managed to lead the campaign to block the deal.
Council disregarded Moyo's order that it pay US$1.5 million to Geogenix BV for services rendered in May and June of 2022.
At the end of that month, Mafume employed the majority advantage of the newly elected CCC councillors to reverse the Pomona agreement.
It had been initially signed for by councillors from Douglas Mwonzora's MDC-T.
The decision of the Harare Full Council effectively nailed the shady deal, to the mast, dead.
Reviving the Dead City
Still, much remains to be done in Harare.
The capital city is infested with uncollected garbage and the recently launched Chenesa Harare operation is still to be felt.
Water remains a challenge with acute rations across Harare and the dormitory towns of Chitungwiza and Norton which it supplies.
Even more important the authority still doesn't have an Enterprise Resource Planning system as the BIQ and Sage shambles continue.
Due to that council continues losing a lot of money and the Parliament of Zimbabwe has even recommended investigations by ZACC.
All in all, the road to sanity remains long and arduous for Harare and its Mayor.
However, the panoply of Mafume's capital victories against the behemoth of central government sabotage, incessant trespassing and interference offers a glimmer of hope for the opposition.
He has shown that victory can be gleaned from the threshing floor despite the huge costs involved.